Alison Stevens
Co - Owner
Piano & Songwriting Instructor, Vocal Performance Coach,
Band and Choir Director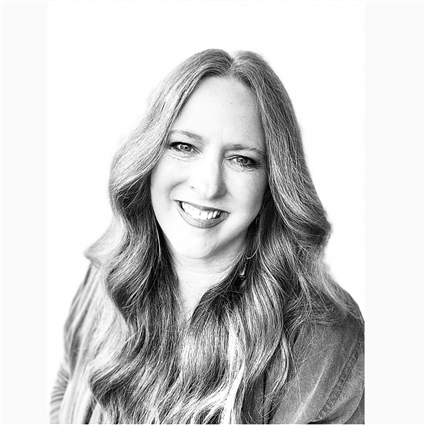 Alison began playing piano at the age of 7 and immediately fell in love. She attributes her love for music to three people in her life – "my mom, for making me stick with it," says Alison; "my first piano instructor, Virginia Ostrom, who had a passion for making sure her students were highly skilled and knowlegeable; and Perla Warren, my college choral instructor who had an amazing gift of bringing music to life – communicating music and not just performing it. Their influence, direction and mentoring shape everything I do musically to this day." Throughout her childhood and into her high school years, Alison continued with piano lessons, eventually studying under concert pianist John Khouri.
Growing up in the church, Alison had the opportunity to perform in many musicals and cantanta's, and served as student director for some of them during high school.
After college, Alison's passion for singing lead her into worship leading, and she began leading worship at churches, retreats and conventions. She appeared at Spirit West Coast with Bob Kilpatrick, and Superfest with Helen Baylor. Alison and Rich teamed up with college friend and producer Kirt Shearer on many projects, including bluesman Steven Randal's Snake Eyes and Will DerryBerry's Learning Your Sky . Before moving to Nashville, Alison also served alongside Rich at Sun Grove Community Church in Elk Grove, California, where she was the primary worship leader and vocal/choir director, and was a writer andvocalist on the church's first worship project, A Step Closer. Alison also was a part of the director team for several children's and adult musicals at Sun Grove.
In 2002, Alison and her family moved to Nashville. Since moving to Nashville, Alison has shared the stage or studio with Mary-Kathryn (Live BGV/Keys), Jeremy Camp ('We Cry Out' - Choir), Josh Fox 'Radiant' (BGV), Chris Tomlin 'Glory in the Highest' (Choir), Drew Cline 'Hungry' (Choir), Billy Gaines, and others. She was a writer and artist on Ecclesia's (now Journey Church) Transcending Worship: A Beautiful Journey from Here to There and the followup Christmas project, Transcending Christmas: A Beautiful Journey from Heaven to Earth, produced by Drew Cline and Charles Judge (Carrie Underwood). For several years, she served as part of the director team for Kids Crew Dramatic Arts under the directorship of Kandi McIntyre, even contributing an original song with her daughter and drama sketch for the production Light Shine Bright. In 2017, she was blessed with the opportunity to portray Gloria the Angel in Grace Chapel's Christmas production, The One Story (Allison Allen). In 2020, she served as the understudy for several roles in Grace Chapel's acclaimed production, The Sound of Hope.
In 2020, Alison released the Worship Collection (2000-2010), a compilation of some of her past favorites and some unreleased recordings previously thought lost, but found while cleaning out hard drives during the COVID shutdowns. Alison currently serves as the Worship Director for the Shine Like a Boss conferences.
All along the way, Alison continued to foster a love of teaching and empowering others to reach their musical potential. Beginning with teaching private lessons in Sacramento all the way to being a voice, piano and band mentor at one of Nashville's best arts schools, Alison has developed a passion for pouring into the next generation that is now the heartbeat of Stevens Music Studio.