create! Summer Camp!
Monday, March 4, 2019 by Alison Stevens | Uncategorized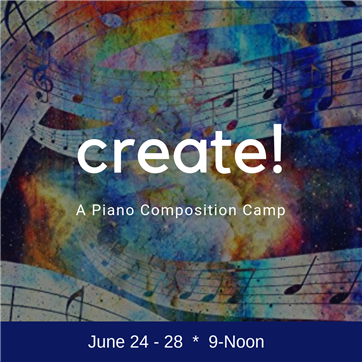 Well, friends, it's that time! Time to think about summer camps! We are excited to bring back our piano composition camp this year - click on the link for all the info and registration information. It's going to be a great summer!
Rich & Alison
Stevens' Music Studio