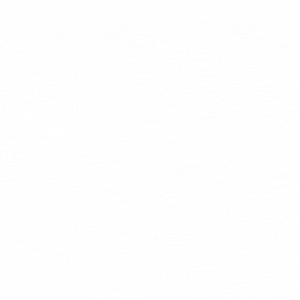 Joy to the World recap & things to know for December!
Monday, November 27, 2017 by Alison Stevens | Uncategorized
SMS Parents & families -
THANK YOU for such a great night! Each and every student performed beautifully. We know that room had the potential to be intimidating, and they took it in stride. We are SO proud of all of our kids!
Wrapping up our music night:
* If your student was issued a book from our lending library for Joy to the World music night, please make sure they return it this week
* We would appreciate your tagging any pictures posted with #smsjoytotheworld and tagging our Facebook page, Stevens' Music Studio.
* We would love to use pictures you have on our Facebook page and website. Any pictures you would like to send us to be used that way are welcomed!
* We always want to improve and do what's best for your students. Be on the lookout for a music night feedback survey in your inboxes.
A few housekeeping items as we head in to December:
* Makeups for December: Can you believe Christmas is less than a month away?? Holy cow. We know we are all busy, and things will come up. For this reason, we want to remind everyone of our makeup policy: We offer one makeup per month with a 24 hour notice of lesson cancellation. And, for December, any makeup requests from this point forward will be scheduled for January (if you have already let us know you'll be out as of this email, we will get it in before we break for Christmas).
* We are 'closed' Friday, December 22 - Wednesday, January 3rd. We will resume lessons Thursday, January 4.
Thank you again - we'll see you all at lessons!
Rich & Alison
Stevens Music Studio Presents Joy to the World
Saturday, November 25, 2017 by Alison Stevens | Uncategorized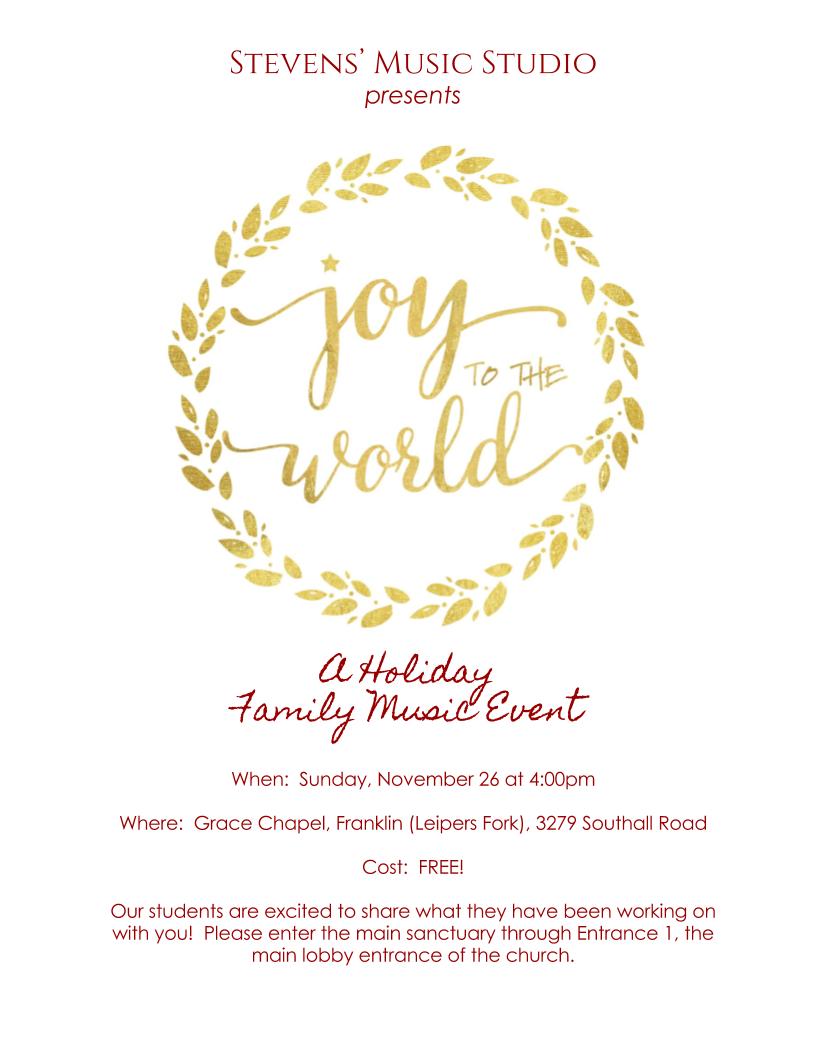 Friends, you are invited to join us for our Christmas Music Night, Joy to the World.
We look forward to seeing you there!
Rich & Alison Stevens
Joy to the World - Our Holiday Family Music Night!
Tuesday, November 14, 2017 by Alison Stevens | Uncategorized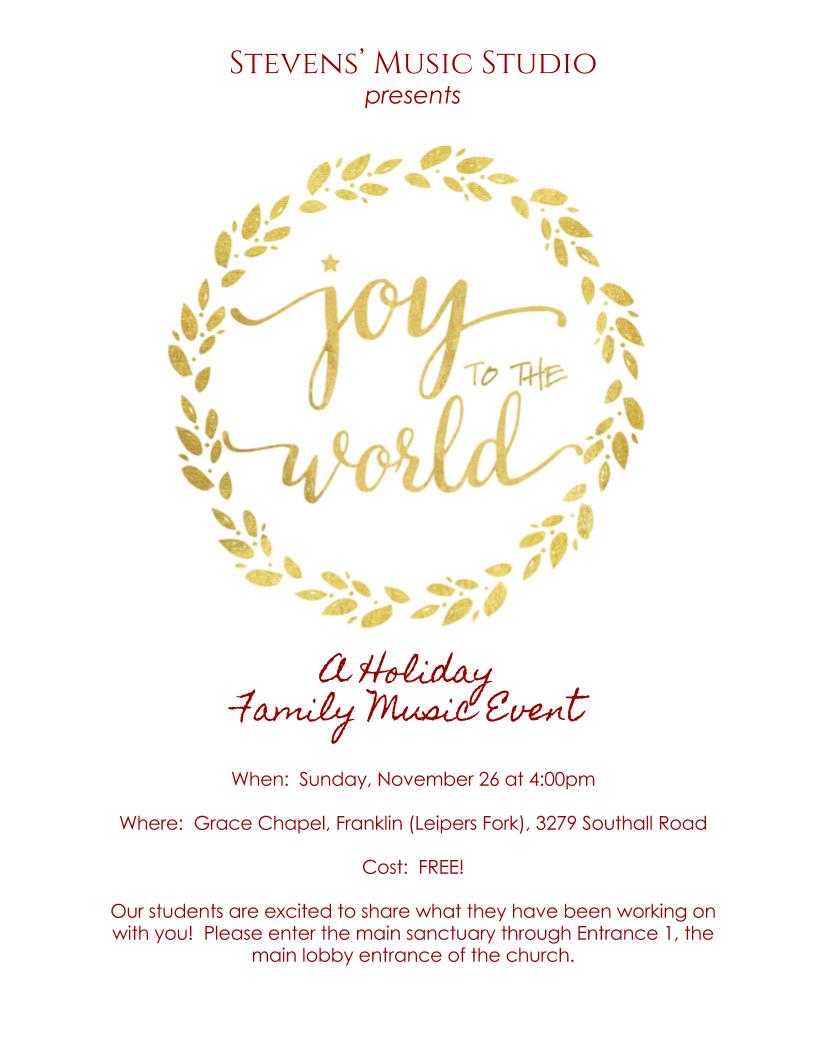 Parents & Students - it's almost time! Our Holiday Family Music Night - Joy to the World - is right around the corner. Your students have been hard at work preparing! Here are the details you need to know:
* Parents - please drop your students off at 3:00pm. We will give each of them a chance to play a little on the grand before doors open at 3:45.
* Parking and entry - As you enter the church parking lot, park on the right hand side of the church, near entrance 1. We will be in the main sanctuary for our event.
* INVITE YOUR FAMILY AND FRIENDS! Attached is a flier you can print out and give to friends and family with all the information they will need to attend.
* Below is list of students and what they will be playing - in alphabetical, not performance order. (If we've missed someone please let us know!)
We are anticipating a fun kick of to the Christmas season with all of you! If you have any questions, please let us know.
Happy Holidays!
Rich & Alison
-----------------
Adrienne Brendtro - Joy to the World
Alexander Rucker - Up on the Housetop
Allie Paxson - Away in a Manger or Dance of the Sugar Plum Fairy
Andrew Langelier - Up on the Housetop
Andrew Rucker - Jingle Bells
Bennett Boutwell - Carol of the Bells
Elaina Evosevic - singing Jingle Bell Rock
Elana Abart - Carol of the Bells
Emma Abart - We Three Kings
Emmett Langelier - Deck the Halls
Ethan Abart - Good King Wenceslas
Hannah Wise - Hungarian Rhapsody
Jackson Druen - Waltz of the Flowers (from the Nutcracker)
JC Evosevic - Jingle Bells
Jasmine - Jingle Bells
Ryan Hartz - Minuet in G
Seth Stole - Bach Invention in A Minor and one other
Sophia Paxson - Jingle Bells or Nutcracker March
Taylor Wise - Carol of the Bells
** please note that even though there are song title reptitions, the arrangements and difficulty levels are different.